I can tell you all about wearing male chastity cages and how it makes me feel being able to take control of that aspect of my life. I can share with you what kind of cages you should be trying out if this is your first time or if you have been wearing cages for a while and want something different. I can even tell you what kind of guy it takes to put something like this on and keep wearing it no matter what is going on in your life. But that isn't what I am going to tell you about here.
I am going to tell you that wearing male chastity cages has brought a level of serenity to my life that I never knew existed. This is one of those things that I always thought I would never be able to experience because I had no idea that it was available. If you would have asked me a few years ago, I would have told you that I already knew what serenity was and would have sprouted off some line about a quiet walk in the woods or something. On the other hand, now I know that it's completely different.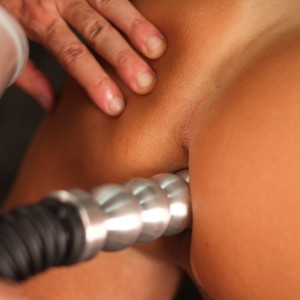 Serenity comes in different ways for different people, but mine was found while wearing male chastity cages. Now, this didn't happen the first or even thirtieth time that I put on one of these cages. It was more like a gradual experience that finally hit me right in the eye one night while I was lying in bed. I suddenly realized that everything in my life was exactly the way it was supposed to be and I was happy about that. You will find all kinds of guys talking about the differences in their lives from wearing these cages but, for me; it was the acceptance of being happy that changed my life for the better. I will always credit those cages for giving me that.