People who are not familiar with male chastity cages are always quite puzzled the first time they are presented to these novices. It is also a bit unsettling to them because they really do not comprehend the purpose of these cages. Of course, these are also people who are considered to be vanilla and cannot imagine doing such things as practicing something like chastity. There is a chance that once you have explained the concept of chastity, however, you will be able to cause some interest in that particular lifestyle to someone who has never even known it existed. Just think; you would be responsible for changing someone's life.
You will need to be able to explain why the male chastity cages are needed. These cages are small and made specifically to fit over a man's penis. They also have a small lock on them that come with keys. Once the cages have been placed over the penis and locked in place, the key is turned over to the dominant person in the relationship. This person is called a Key Holder and makes all of the decisions as to when the cage will be removed as these cages are meant to control those pesky random erections that lead to casual encounters. When you are wearing your cage, you do not have to worry about getting yourself into any sticky situations.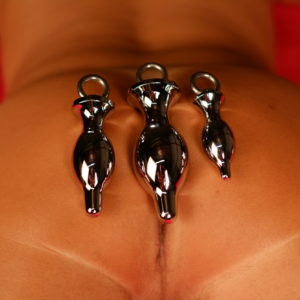 Your Key Holder, whoever that might be, find male chastity cages very useful and necessary when they are training their submissive to behave and do what he is told. Training is much easier when chastity cages are on hand because it will keep the submissive from giving into temptation. Now, while these cages are truly necessary for the submissive to learn his role successfully, there will be times when you are allowed to remove them. Obviously, you do not want to end up with an infection of some sort so it need to be removed for cleansing and sanitation. Of course, you will be watched closely by your Key Holder to make sure that you do not take advantage of the situation, but there is always the chance that you can receive a reward if you are well behaved enough.