Male chastity cages are often a true puzzle for people because they are not aware of the chastity lifestyle. In fact, the entire lifestyle can be a puzzle of complex proportions to a lot of people. Even though this community has grown by leaps and bounds through recent years, there is still a significant number of the earth's population who has no clue what chastity means. This is, quite simply, a way of living for many couples as well as single men in the world today. Chastity is refraining from having sex just for the sake of instant gratification. It is gaining permission to have sex by earning it as a reward for following a set of rules outlined by the Key Holder or Mistress.
The Key Holder is the dominant person in the man's life who literally takes possession of the keys to the male chastity cages worn by the submissives. These cages are a large part of the entire chastity lifestyle. They are devices fashioned into the shape of miniature cages that fit over the penis. There is a little door that closes and is locked with a tiny key that is included with the cage. The key is then turned over to the person who is the Key Holder in the man's life. He must earn the right to have the cage unlocked. These cages are crafted from various types of metals and other sturdy materials. Men who are without partners in their lives can still wear these cages and participate in the chastity life but they obviously need to be more self-disciplined.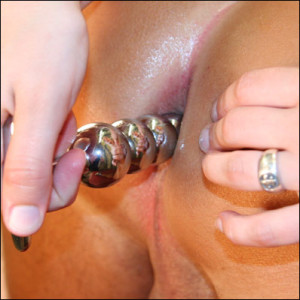 Have you ever seen one of these male chastity cages when browsing one of your favorite adult shops or online websites? You probably have but may not have understood what they are used for and why. A lot of men enjoy this way of living because they are in careers or other areas of their lives that demand a lot of energy from them in the way of making all the decisions all the time. They like having a break in at least one part of their lives where all of the decisions are made for them and all they have to do is follow the rules set by someone else. Granted, this is not a lifestyle for everyone, but for the men who do like it; this is the perfect way of life. The cages just help make things more fun, exciting and easier.