A key part of becoming a member of the chastity community is in the selection of the best male chastity cages for you. While it really isn't a complicated process, it can be rather frustrating when it comes to deciding exactly what cage to begin with as well as which one to move forward with after that. Once you begin shopping around, you will quickly see that there are quite a few different cages to choose from and many of them will seem to be perfect for you. On the other hand, there will also be plenty of cages that you might just cringe at the thought of using. The most difficult part of it all might just be reconciling your desires with what will work best for you.
One of the most popular styles of male chastity cages involves a miniature cage design that slips right over your penis and is then locked in place. The size of the cages is very important when it comes to getting it right. A cage that turns out to be too small will hurt you in ways best not even thought about. Of course, a cage that is too big is going to be a waste of money because it will simply fall off of your penis and it will do nothing to deter an unwanted or random erection. This is true even if you choose the miniature cage design.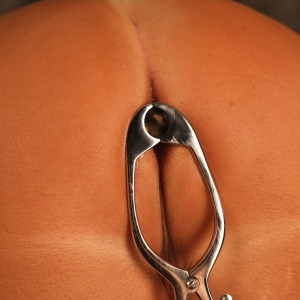 Other popular types of male chastity cages include a sheath style that fits like a sleeve over your penis. Some of these designs have little spikes built into the inside that go a long way to discouraging an erection that is not supposed to be happening. Granted, these are not exactly cages, but they have been known to be highly effective in helping you control when you get an erection. When you think about it, having the sensation of little needle like spikes digging into your penis the harder it gets will make it go down in an instant. Unless, of course, you happen to like the feeling of intense pain. In that case, you will probably want to return to the cage design.